Cloudspace Presents: University Ruby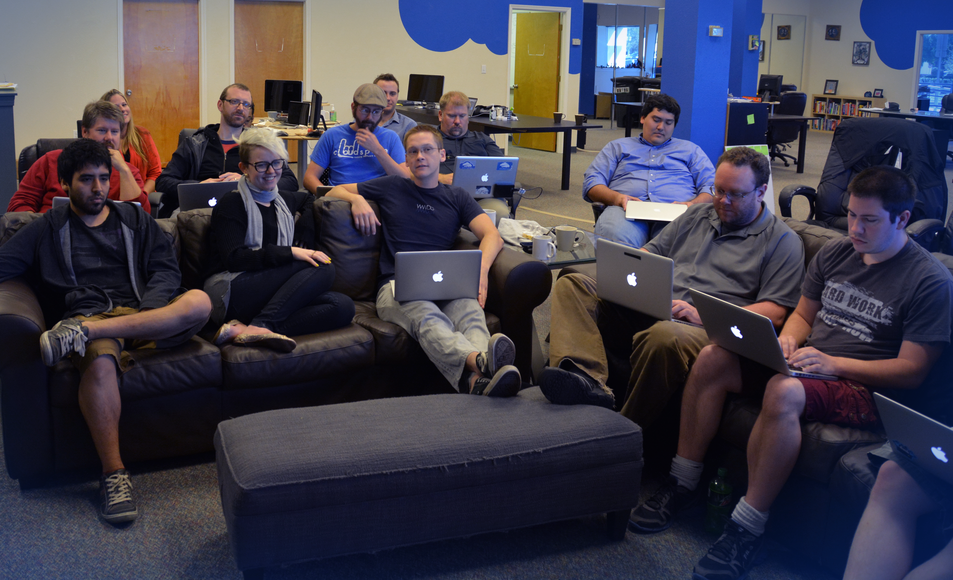 We're excited to announce the launch of University Tech Meetups, a series of four monthly meetups serving East Orlando-based professionals and students, hosted at Cloudspace's Orlando HQ. We're so jazzed about these events, we've hired new Cloudspacer, Katelyn MacKenzie, to grow attendance and increase their local impact.
University Ruby launches Tuesday Sept 23, followed by University Javascript in October, IOS in November and Android in December, at which point you'll be able to attend a developer meetup every Tuesday of the month. Each meetup features two 20-minute presentations on new programming skills and tools along with time to network and enjoy free Lazy Moon pizza.
Our inaugural speakers are Brian Gates, speaking about "A Test Driven Life", and David Rogers, speaking about "Everyday Ruby: Hub". Afterward, we'll head to Lazy Moon for a round of beer on Cloudspace.
Doors open at 6:30pm and talks kick off promptly at 7pm. Cloudspace is located at 11551 University Blvd, Suite 2, Orlando, FL 32817 (Next to Lazy Moon).
Please let us know you;ll come by joining our online meetup group and RSVPing at http://www.meetup.com/University-Ruby/. Contact Katelyn MacKenzie with questions and suggestions at katelyn@cloudspace.com or 407-823-8808.