Cloudspace went to an Orlando City Soccer game
A few weeks ago on a random Wednesday we decided to do a company outing. We love soccer here at the office so why not take the crew to a Orlando City Soccer game.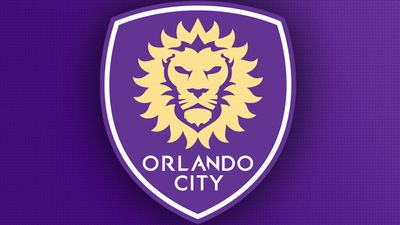 What we didn't expect was a crazy storm came along right as we were all leaving the office. Lightning threatened the game and the rain just dumped on everyone walking to the stadium.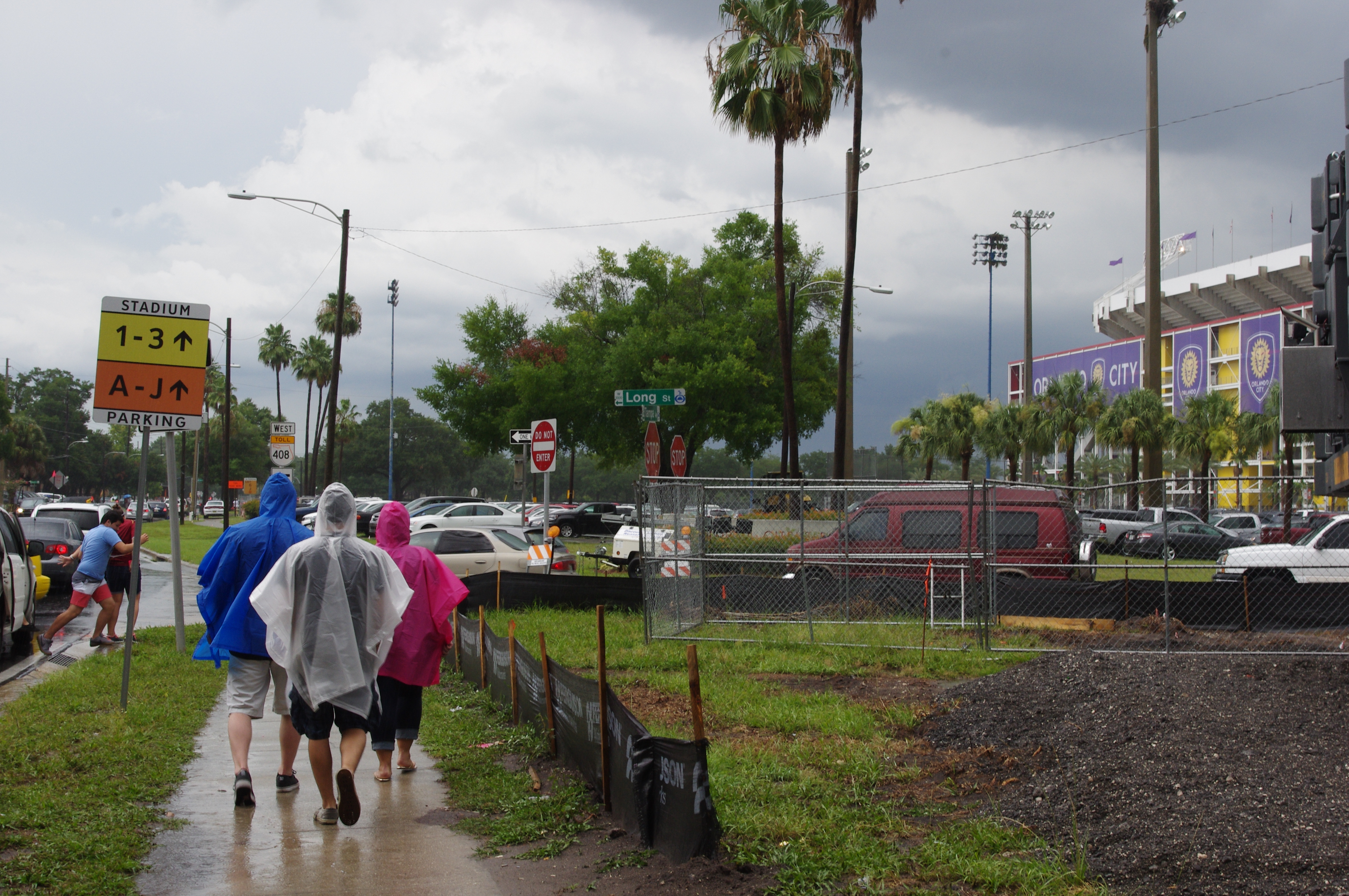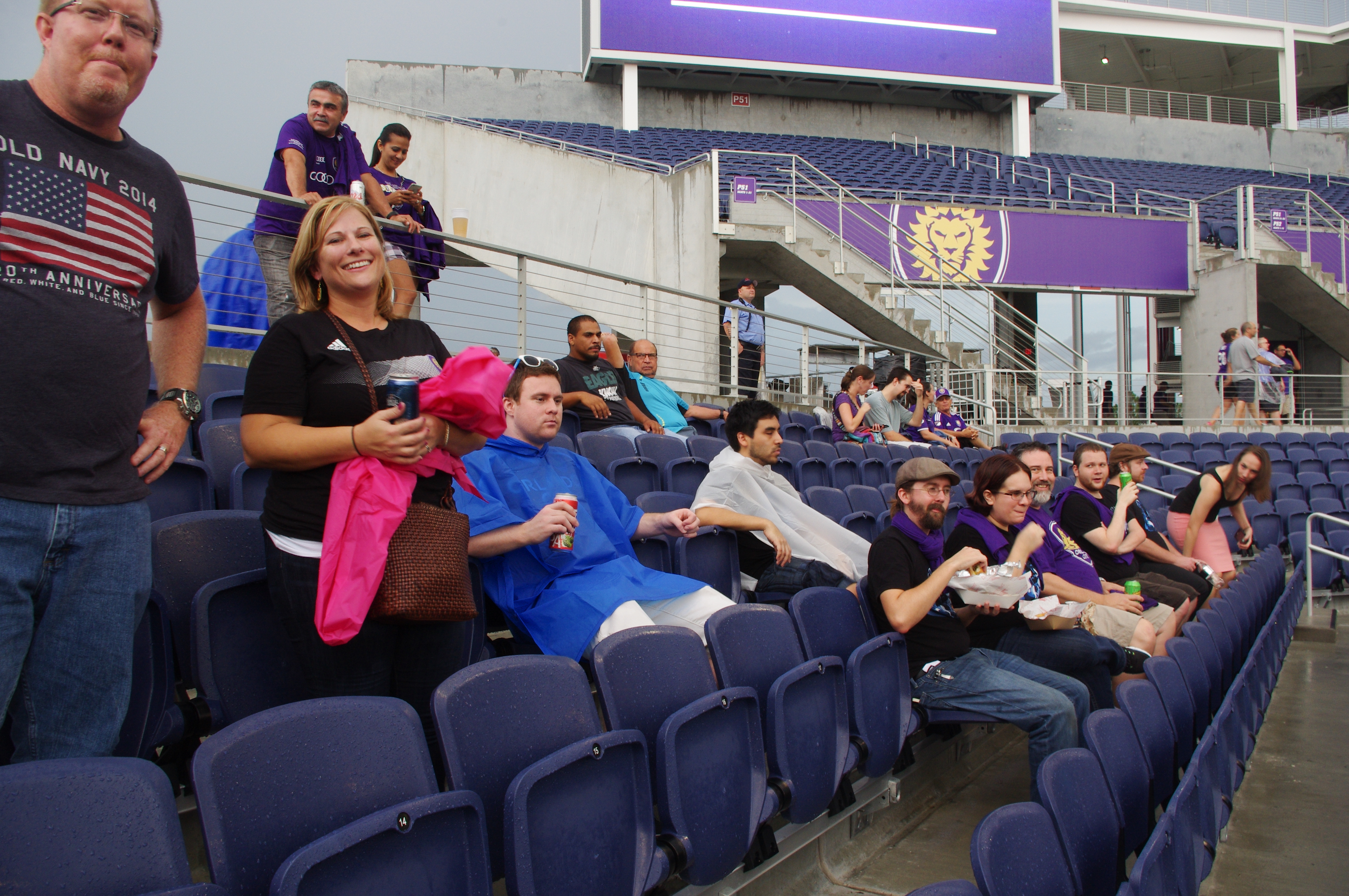 We took cover in the stands as we all got our beers and some pretty awesome hot dogs and pretzels. A few drinks and some food made the wetness tolerable!
The start of the game was delayed but the team still stuck around. We were determined to watch the soccer match! As the rain lightened up and the sun started setting, the best picture moment happened. A wonderful sunset with the brightest pinks and oranges lit up the other side of the stadium.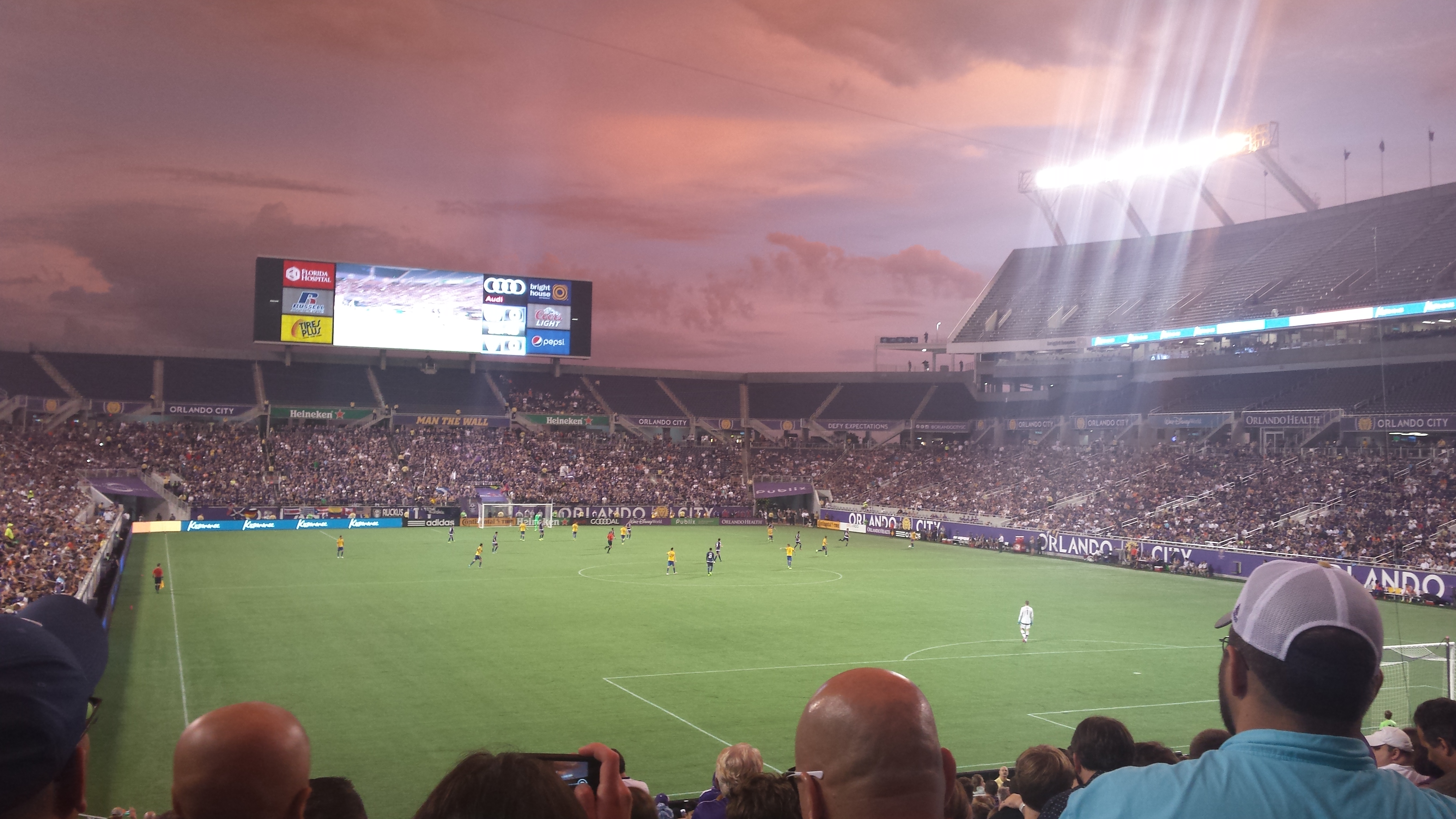 The game ended up being a huge success! Most of the team was able to bring a plus one/family and we got to really reconnect and bond! It was a great break for the middle of the week! As for the actual game it kept us on the edge of the seat, a few of us really got into it!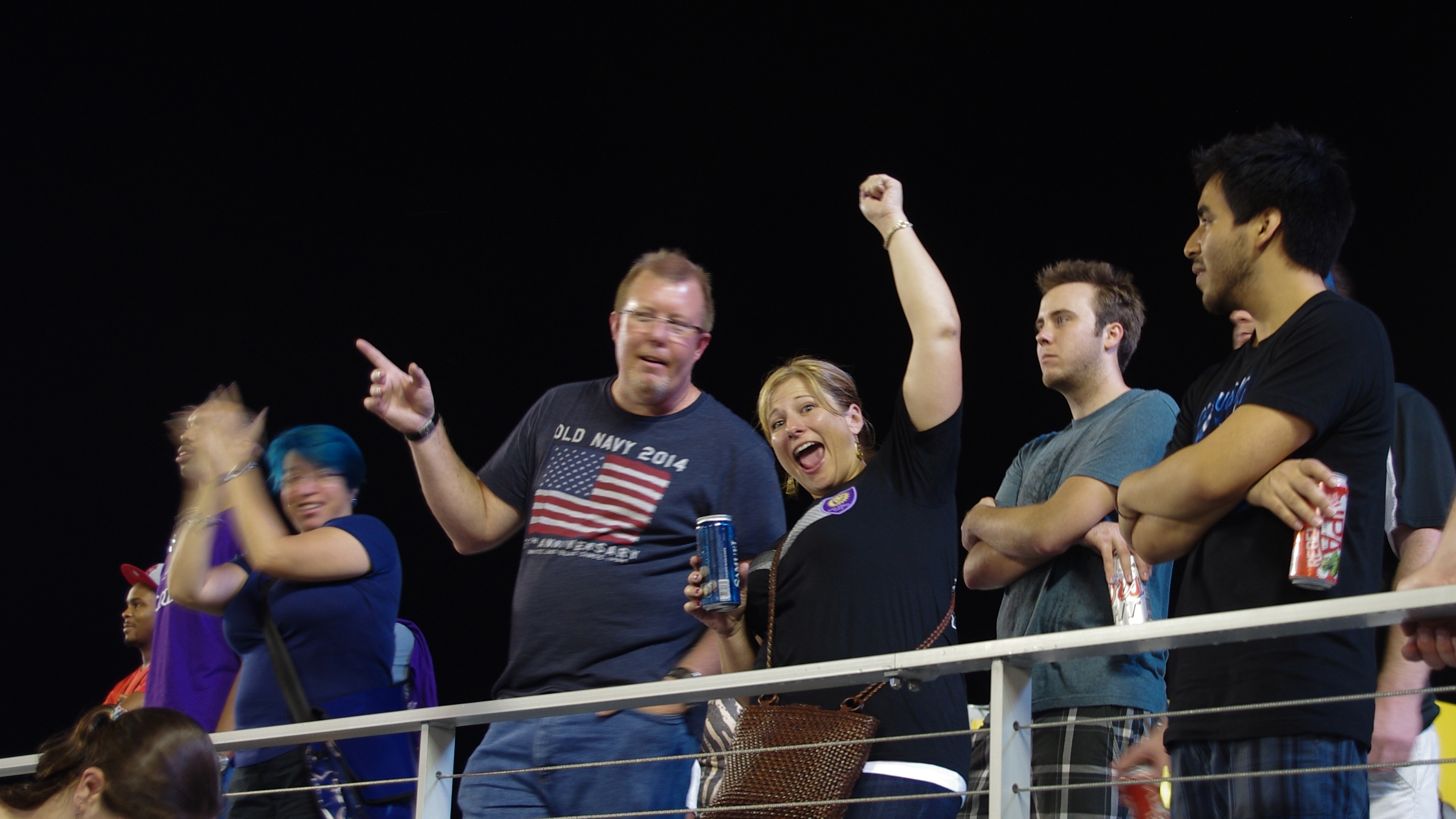 (Like I said we really like soccer).
Orlando City ended up winning 2-0 and we loved every minute of it.